A Word From the VP
This newsletter, "Faculty Matters", was created to help keep faculty members informed about upcoming events and opportunities that may be of interest to them.  It highlights faculty development opportunities such as our writing groups as well as alerts you to upcoming deadlines for faculty award nominations and applications.  We also use the newsletter to make some "good news" announcements.  In this issue, we are pleased to announce the recipients of 2018-19 sabbaticals and professional development leaves.  
Let me take this opportunity to remind you of FSU's membership in the National Center for Faculty Development and Diversity (NCFDD).  Through this institutional membership, FSU faculty members have access to a wealth of resources that are helpful to faculty at all stages of their academic careers.    If you haven't yet activated your membership in NCFDD, please do so today.  It's free and takes only a few minutes to enroll.  
If you have any suggestions about information you'd like to have included in our newsletters or recommendations about services that FDA may provide, please let me know (jkistner@fsu.edu).
Regards,

Janet Kistner
Professor of Psychology
Vice President for Faculty Development and Advancement
---
Faculty Support
National Center for Faculty Development and Diversity
FSU Members
144 and counting  
Who are these members?
Assistant Professors, Associate Professors, Full Professors, Administrators, and Lecturers. 
What are your colleagues saying about NCFDD?
"The NCFFD tips have been very helpful.  I've begun to carve out time for writing early in the day, which I had been putting off until the afternoon resulting in other things capturing that time!  I'm encouraging my colleagues to try this as well." – Lisa Waxman, Professor and Chair, Department of Interior Architecture and Design
"The College of Social Sciences and Public Policy has been sharing these materials with different faculty groups in the college at a monthly luncheon series. We have shared this resource widely and have been investigating ways to fold this material into our intra-college faculty development efforts." – Tim Chapin, Dean, College of Social Sciences and Public Policy
Where should I start?
Because this is the time of year when stress can start escalating, check out our core curriculum webinar this month with Professor Erin Furtak, How to Deal with Stress, Rejection, and the Haters in Your Midst. Plus, we have a brand new guest expert webinar later this month with Professor Mindi Thompson on Imposter Syndrome: How to Recognize it, Overcome It and Realize Your Academic Goals.
Faculty Development at FSU
Besides departmental and college mentoring, FSU offers faculty career support and development at four central locations: The Office of Faculty Development and Advancement; Office of Proposal Development; Center for the Advancement of Teaching; University Libraries.  
Office of Faculty Development and Advancement
Check out some new faces on the Faculty Honors and Awards page: https://awards.faculty.fsu.edu
Faculty Writing Retreats
Do you need to jump-start a writing project? Are you looking for that perfect time in your schedule to begin that proposal or finish revising that manuscript? Come enjoy the camaraderie of fellow writers and finally commit to getting that project started (or finished). At the discretion of the faculty writers, the first half-hour will be available for discussion of writing practices; however, the next three-and-a-half hours are quiet hours for writing.
Wednesdays, 8:30 – 12:30 from January 17, 2018 – April 18, 2018.  Norwood Reading Room, Strozier Library.
To participate, show up and sign in.  If you have questions, contact Peggy Wright-Cleveland.  
Pop-up Writing Retreats
Can't join a writing group on Wednesday morning?  Can't really commit to the same-time-each-week of any group? Sign up for FSU's Pop-up Writing Retreats.  You will receive a Friday afternoon email with the time and location of a writing retreat scheduled for the next week.
Sign up HERE: Pop-Up Faculty Writing Retreats
 
Humanities Fellowships Application Workshop
Friday, April 6, 2:00 – 3:30, Instructional Classroom, Scholars Commons, Strozier Library
Friday, May 11, 10:30 – noon, Instructional Classroom, Scholars Commons, Strozier Library
The ACLS Fellowship, the NHC Fellowship, and the NEH Fellowship are three pre-eminent Humanities fellowships with very similar application requirements.  Accomplished Humanities scholars ready for a fellowship year should consider applying to all three. Peggy Wright-Cleveland will lead a workshop examining the application requirements for "The Big Three" on Friday, May 11, 10:30 – noon, in the Instructional Classroom of Strozier Library.   Application Workshops RSVP
ACLS Fellowship – Due September 2017
Open to scholars working in the Humanities, related Social Sciences,and Interdisciplinary fields https://www.acls.org/programs/acls
National Humanities Center Fellowship – Portal open July 1, 2017 and closes October 18, 2017
Open to scholars working in the Humanities, Social Sciences, Arts, and Interdisciplinary fields http://nationalhumanitiescenter.org/become-a-fellow
NEH Fellowship – Due April 11, 2018
https://www.neh.gov/grants/research/fellowships
Fulbright Information Session  
Friday, April 13, 2018, 10:30 – 12:00 
Scholars Commons Instructional Classroom, Strozier
Since 1946, the Fulbright Scholar program has been increasing "mutual understanding between the people of the United States and the people of other countries." The Fulbright Scholar program is open to both junior and senior scholars and places faculty in over 160 countries every year.  Come learn about the opportunities and the strategies for building an award-winning application.  FSU Fulbright Scholar alumni will be available to answer questions.
https://www.cies.org/sites/default/files/documents/CIES-Partnering-brochure-2017.pdf
Office of Proposal Development
OPD offers a wide range of services and resources, as well as training opportunities for faculty. To learn more about OPD, and the opportunities and trainings below, please visit the OPD Website.
Below are upcoming events and deadlines from OPD, as well as the Council on Research and Creativity (CRC): 
Council on Research and Creativity
Arts & Humanities Program Enhancement Grant: Deadline February 1
Equipment and Infrastructure Grant: Deadline February 1
Planning Grant: Deadline February 22
Small Grant Program: Deadline March 1
The Developing Scholar, Distinguished Research Professor and Distinguished University Scholar Awards: Nominations due in February 
Upcoming Workshops
Jan. 11 - Finding Funding Workshop (SRA Certificate Series)
Jan. 12 - Collaborative Collision: Smart Cities
Feb. 23 - Educational, Justice & Health Related Challenges Facing Underserved Populations: Faculty Collaborative Event co-sponsored with the College of Education
Early March - DARPA Workshop

 
Center for the Advancement of Teaching
CAT supports faculty teaching at the department and the individual level. They offer faculty reading groups; mid-semester feedback sessions; individual consultations; exam design workshops; faculty learning communities on topics like teaching large classes; course design workshops; departmental consultations and programming; and more. For assistance, get in touch at pro-teaching@fsu.edu.
A Promising Start - and a Syllabus Clinic on Friday
University Libraries
Alternative Textbook Grants  
University Libraries is offering an Alternative Textbook Grants program for FSU instructors. Alternative Textbooks cut costs for students, are environmentally responsible, and are peer reviewed. Successful applicants will receive $1000 as well as training and consultations to assist them in implementing their alternative textbook. Check out the grant details here: https://www.lib.fsu.edu/alttextbooks. For more information on open textbooks and textbook affordability initiatives, generally, see this research guide: https://guides.lib.fsu.edu/oer.  Applications due by Friday, February 16, 2018.     
Faculty awardees in the first round of Alternative Textbook Grants: https://www.lib.fsu.edu/news/fsu-libraries-announce-winners-inaugural-alternative-textbook-grants
Open Access Publishing Fund  
University Libraries' Open Access Publishing Fund supports publishing costs for eligible open access journals and books. FSU faculty and currently enrolled students may apply for up to $1,500.00 in funding per academic year. Applications are accepted throughout the year. For information on eligibility requirements, and to submit a funding proposal, visit: https://www.lib.fsu.edu/drs/publishing/fund.
FSU's National Coalition Building Institute (NCBI)
This spring FSU's National Coalition Building Institute (NCBI) team is offering equity and inclusion workshops for all faculty.  NCBI sessions examine how identity shapes our experiences and interactions with others; the dynamics that block effective relationship-building across difference; and develop skills for coalition-building and effectively interrupting hurtful comments and behaviors.  Contact Miguel Hernandez at mahernandez@fsu.edu to arrange a 4 or 8 hour session specifically for your department or team. Faculty and staff are also welcome to join university colleagues in open NCBI workshop sessions offered through the HR website https://hr.fsu.edu/?page=training/training_home.
 
---
Faculty Celebrations
SABBATICAL LEAVE AWARDED
Congratulations to our accomplished faculty earning sabbatical leave next year.  Sabbatical leave enables faculty to focus their attention on one project and make significant headway.  We wish creativity and productivity to all 2018-19 recipients.
PROFESSIONAL DEVELOPMENT LEAVE AWARDED
Congratulations to specialized faculty awarded professional development leave (PDL) in 2018-19.  PDL enables specialized faculty to focus on training, research, leadership, or credentialing as best serves their professional needs. We wish significant gains to each of the 2018-19 recipients.   
Professional Development Leave Awarded
---
Nuts and Bolts
SPECIALIZED FACULTY PROMOTION
Specialized Faculty promotional eBinders are due via electronic submission no later than Friday, February 16, 2018. For more information please see the Office of Faculty Development and Advancement website or email Melissa Crawford with any questions.
New Degree News
Academic years 2016-17 and 2017-18 have seen record growth in new Florida State University degree options for undergraduates, master's students, and those interested in allied health programs. New interdisciplinary programs in Environment and Society and Interdisciplinary Medical Sciences opened in fall 2016 and are attracting numerous undergraduate students, the Physician Assistant Practice degree accepted its inaugural class in fall 2017, and the Entrepreneurship undergraduate degree accepted a limited number of students in preparation for the grand opening of the Jim Moran School of Entrepreneurship in fall of 2018. Business Analytics added to the STEM-related master's degrees offered by the College of Business, and the Bachelor's of Public Health will be implemented by the College of Social Sciences in fall semester 2019. 
Degree proposals currently in the "pipeline" awaiting final approval will expand options for students even further. There are plans to offer another exciting interdisciplinary undergraduate degree beginning fall 2018 – Neuroscience, a cooperative effort between the Departments of Biological Science and Psychology, and East Asian Languages and Cultures will offer Modern Languages students the opportunity for graduate study. The Panama City campus is also pursuing expanded options for its students, either in cooperation with the FAMU-FSU College of Engineering or within the College of Applied Studies. Biomedical Engineering for undergraduates and Systems Engineering for master's students should both be available within the next year, and a master's in Law Enforcement Intelligence and a bachelor's in Financial Planning and Management will be College of Applied Studies programs. 
 
Open Access Policy
The FSU Faculty Senate adopted an open access policy on February 17, 2016, demonstrating the commitment of our faculty to disseminating the fruits of our scholarship as widely as possible. For scholarly articles authored following the adoption of the policy, faculty are encouraged to send a citation and accepted manuscript to lib-support@fsu.edu for deposit in DigiNole, FSU's Research Repository, on their behalf.
For more information or assistance with depositing work to DigiNole, please contact Devin Soper, Scholarly Communications Librarian (dsoper@fsu.edu | 850.645.2600), or visit http://openaccess.fsu.edu.
Fun with FEAS
Did you know that the Faculty Expertise and Advancement System (FEAS) is so much more than a CV database? Faculty and administrators are able to run a Summary of Accomplishments Report for annual evaluations, prepare a Grade Distribution Report, see SPCI student evaluations, and search for FSU collaborators!
FEAS will even let you create a custom brag sheet of research and original creative work and let you design and save multiple types of your CV! Want to number your publications? Want to use MLA format instead of APA? Want to reorder the categories? You can do that!! For more information, please visit our Wiki or contact fda-faculty-awards@fsu.edu.
FSU Faculty Award Catalog
The Faculty Award Catalog (FAC) was built in-house to include awards meaningful to FSU faculty.  Currently, we have over 6,000 faculty and professional awards listed.  We also work to list FSU awardees on the appropriate award site so that new nominees may reach out to their FSU peers for insights.  Sign in here and take a look. Search for awards in your field and let us know how we might improve this FSU faculty development tool.
---
The FSU Faculty Community
Faculty Senate
The fall was a busy time for the Faculty Senate. In December, President Thrasher gave his annual State of the University address before the start of the December Senate meeting.  He highlighted many of the great things going on at our university.  The text of the speech is available at https://president.fsu.edu/2017/12/06/state-university-address-2017/.  Much of the work of the Senate is carried out by its standing and ad-hoc committees.  Each year Senate committees review policies and programs at the undergraduate and graduate level, including liberal studies and honors.  They also approve new courses and degrees.  This year, a couple of issues that are being addressed are the continued use of paper teaching evaluations and changes to the final exam policy.  There is also an ad-hoc committee considering changes to the FSU Constitution.  Changes to the Constitution that pass the Senate will be voted on by the general faculty.  Senate committees are successful due to the hard work of faculty from around the university.  Descriptions of standing committees and lists of membership are available on the Faculty Senate webpages: https://facsenate.fsu.edu/standing-faculty-senate-committees.  If you have an issue that you would like considered, please contact a member of the appropriate committee.
Faculty Community Events
FSU Faculty Luncheon Series at UKirk
FSU Faculty Luncheon Series at UKirk Continues.
Tuesday, January 16
The Significance of History in Contemporary Russian Concert Life
Iain Quinn - Assistant Professor of Organ and Coordinator of Sacred Music
Tuesday, February 13
Beyond the Gulag: Creativity and Psychological Care in Siberian Russia
Barbara Parker-Bell - Associate Professor of Art Education and Director of Art Therapy
Tuesday, March 20
Teaching Randomness as a Computational Tool in an Ever-Changing and Chaotic Istanbul
Giray Ökten - Professor of Mathematics
Tuesday, April 17
Local Organizations Responding to Rapid Population Aging in Kerala, India
Rebecca Miles - Professor of Urban and Regional Planning
The series is open to the public, and takes place at UKirk Tallahassee, formerly the Presbyterian University Center or Westminster House, located at 548 W. Park Ave. Parking is available in the lot on the north side of the building.
Luncheons begin at 12:15, and the programs follow at 12:45, concluding at 1:30. Lunches are $10 per session, and reservations are required.
All reservations must be made by noon of the Thursday before each luncheon. Please mail reservation requests to UKirk Tallahassee, 548 W. Park Ave., Tallahassee, FL 32301, with a check made payable to UKirk Tallahassee and clearly marked "Faculty Luncheon Series."
In order to pay at the door, please call 850.222.6320 for a reservation, or send an email to office@ukirktallahassee.com.
The Faculty Luncheon Series is co-sponsored by UKirk Tallahassee, the FSU Faculty and Friends Club, and the Alpha of Florida Chapter of Phi Beta Kappa.
For more information, please visit https://facultyluncheon.cci.fsu.edu or like our Facebook page at https://www.facebook.com/fsuflspuc.
FSU Road Scholars Lecture Series
Friday, February 16       
 "JFK's Dante"         
by Prof. Deborah Parker         
Department of Spanish, Italian and Portuguese     
University of Virginia
1:30 p.m. in Strozier Library's Robert Bradley Reading Room        
followed by a reception at 2:30    
-- FSU's Department of Modern Languages and Linguistics is hosting Dr. Parker's visit
Friday, March 2
"No Permission Required: Black Women Playwrights Beyond the Great White Way"
by Prof. Kathy A. Perkins
Department of Dramatic Art
University of North Carolina-Chapel Hill    
3:00 p.m. in the Augusta Conradi Theatre, 123 WMS    
followed by a reception in the Williams Courtyard    
-- FSU's School of Theatre is hosting Dr. Perkins' visit    
Friday, April 20    
"The Origins of Today's Radical Right and the Crisis of Our Democracy"
by Prof. Nancy MacLean
William H. Chafe Professor of History and Public Policy
Department of History, Duke University
1:30 p.m. in Claude Pepper Center, Broad Auditorium
followed by a reception at 2:30    
-- FSU's Program in Women's Studies is hosting Dr. MacLean's visit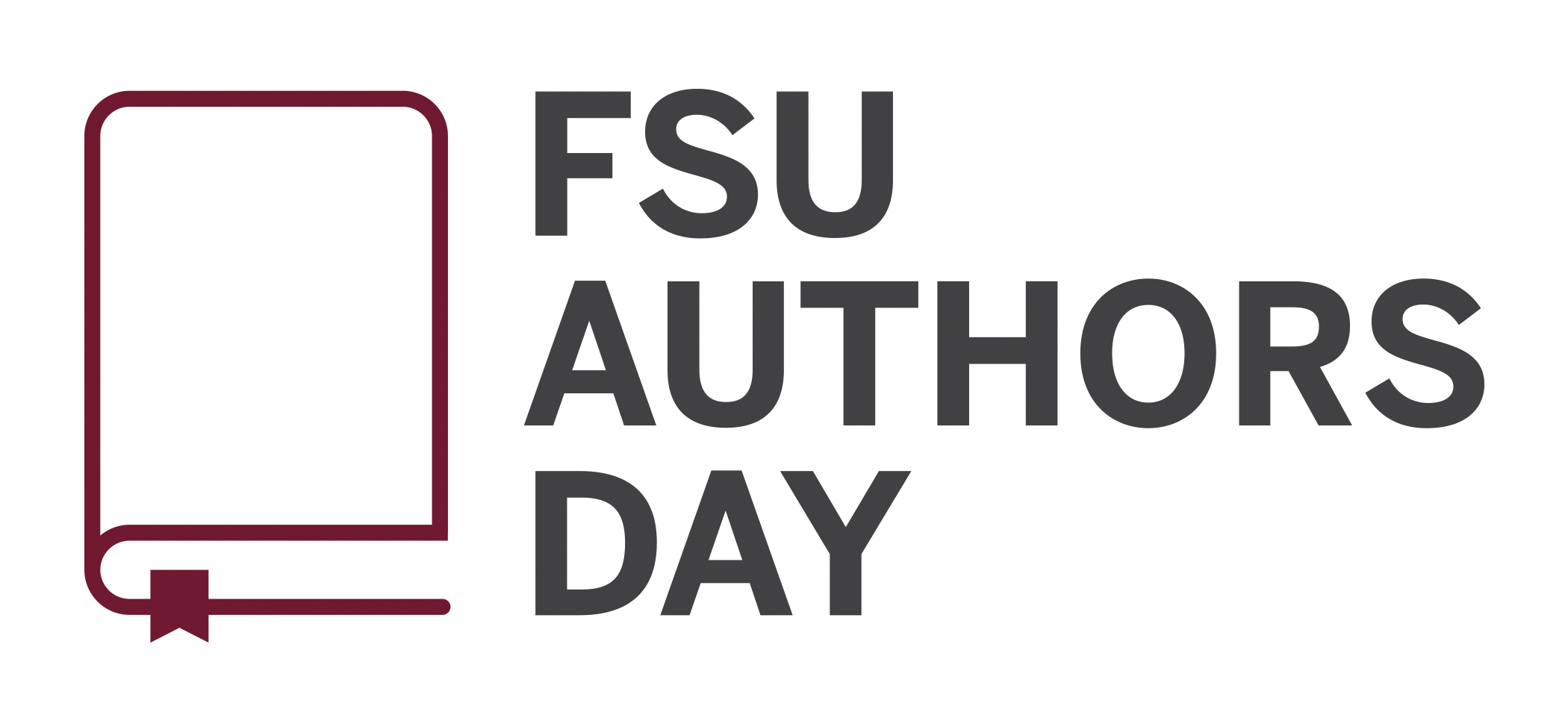 ---
Faculty Events Calendar