A Word From The VP
I've served in the role of Vice President of Faculty Development and Advancement (FDA) since April of this year, after serving as interim VP for about a year. Although relatively new to this office, I've been a faculty member at FSU since 1980. I am delighted to have this opportunity to help advance the academic mission of the university by recruiting, supporting and retaining an outstanding faculty. A high priority of this office is to foster a collegial, inclusive work environment that supports the research, creative works, teaching and service of our faculty. I invite you to visit our website for information about the services provided by this office and our staff.
In this age of information overload, the decision to launch a newsletter was not taken lightly. The decision was based on requests I've received for more communication from our office about events, initiatives and issues of relevance to the faculty. The good news is that if you really can't bear to read another newsletter, you can choose to not to read this one. But for those of you who would like more information about recent and future events that involve our faculty - read on.
Janet Kistner
We've Merged
This summer, the Office of Faculty Recognition was merged with the Office of Faculty Development and Advancement to acknowledge the fact that we really do operate as one office. Though the name "Office of Faculty Recognition" is no more and the website redesigned, the emphasis on developing faculty careers remains. Dr. Peggy Wright-Cleveland still focuses on facilitating faculty award nominations and applications. This includes hosting award proposal and application workshops, providing blind peer review of proposals, and helping faculty identify career and discipline-appropriate awards. Dr. Dave Yancey and Ms. Tiffany Phillips continue to perfect and support the Faculty Expertise and Advancement System (FEAS) and our online awards catalog, as well as create new online tools to promote faculty development and advancement.
FACULTY EVENTS CALENDAR
ACC Road Scholars Speakers Series Friday, October 14, 1:30, Robert Bradley Reading Room "Corruption and Philanthropy in Contemporary Africa: A Tale of Two Moralities" by Simeon O. Ilesanmi, Wake Forest University
Promotion and Tenure Materials Due, Friday, October 21
Faculty Project Planner Introductory Workshop Wednesday, October 26, 11:00 am, Scholars Commons
ACC Road Scholars Speakers Series Friday, October 28, 1:30, Robert Bradley Reading Room "The Last Glacier: The Intersection of Art and Science in a Radically Changing World" by Professor Todd Anderson, Clemson University
ACC Road Scholars Speakers Series Thursday, November 10, 1:30, Robert Bradley Reading Room "Small But Mighty: How 'Good' Bacteria Have Saved the Earth" by Professor Jennifer Glass, Georgia Institute of Technology
FACULTY CELEBRATIONS
2015-2016 Faculty Promotions and/or Awards of Tenure
Congratulations to these colleagues who earned promotions or tenure in 2015-16. We look forward to a prosperous and collegial relationship with each of them.
Newly Promoted and/or Tenured Faculty
Specialized Faculty
Promotions: http://fda.fsu.edu/content/download/343990/2245201/SpecializedFacultyEff2016-List.pdf
Meet our New Faculty
FSU is excited to welcome 120 new faculty colleagues. Read more to find out where they hail from and what research interests they hold.
Award Readiness
FSU faculty are hired because of their strength of record in and potential for gifted teaching and ground-breaking research. Awards for such talented faculty are simply part of effective career development. Are you ready to nominate a colleague or apply yourself? Not sure? Take a look at one of these resources and then contact Peggy Wright-Cleveland for an award advising session.
TARU AWARDS AND THE UNIVERSITY
UPCOMING AWARD NOMINATION AND APPLICATION DUE DATES
SEARCH THE FACULTY AWARD CATALOG FOR AN AWARD THAT FITS YOU
FACULTY SUPPORT
FACULTY PROJECT PLANNER INTRODUCTORY SESSION
We are pleased to announce the availability of a new tool for faculty. The Faculty Project Planner (FPP) is a tool for managing complex research and creative projects over time for an individual faculty member or a faculty member with collaborators. Dr. Jim Sampson, College of Education, will lead an introductory demonstration on Wednesday, October 26 at 11:00, in the Instructional Classroom of Scholars Commons, Strozier Library.
Not sure if this is for you? The FPP is also a tool for mentoring early career faculty members and for mentoring post-docs and doctoral students. Take a look at it on your my.fsu.edu page under Faculty Development.
To reserve your seat in the Introductory session, contact Peggy Wright-Cleveland.
FACULTY WRITING RETREATS
Not many of us think of ourselves as Writers (with a capital W), but it is indeed the case that all faculty do write - not only articles, books, and proposals but also course syllabi, assignment prompts, emails to students or fellow faculty, letters of recommendation, and so on - which means that all faculty are writers, regardless of their disciplinary status or focus. As such, we encourage faculty at all stages of their careers and of all disciplines to attend our Faculty Writing Retreats. With this dedicated time set aside, you will have the opportunity to complete part or all of your writing project or projects among like-minded colleagues. Together, you and your fellow attendees will function as silent accountability partners for one another, and these new professional connections may serve you well beyond the Retreats themselves.
Space is limited to 11 per half-day session. To reserve your seat at the keyboard for any session, contact Peggy Wright-Cleveland at mwrightc@fsu.edu.
To talk more specifically about your writing needs, contact Stephen McElroy, Director, Reading/Writing Center and Digital Studios, at smcelroy@fsu.edu.
Can't attend a scheduled half-day retreat? Norwood Reading Room in Strozier Library is now reserved EVERY Wednesday from 8:00 until noon exclusively for faculty writers. Just sign in and write.
If you would like to see research that supports writing retreats, click here.
NUTS AND BOLTS
Promotion and Tenure
The 2016-2017 Promotion and Tenure (P&T) process will see one big change this year - the University P&T committee will not accept physical binders from the colleges. All materials are to be submitted electronically to the Office of Faculty Development and Advancement (OFDA) through Melissa Crawford by Friday, October 21, 2016. Please check with your department and/or college P&T delegate for internal deadlines and submission requirements. More information regarding the P&T process can be found on the FDA website.
And that's just the beginning of the changes, as the Promotion and Tenure process goes completely digital for 2017-18 and beyond! With the support of the Provost, Vice President Kistner and her team have worked with ITS to develop a custom-designed digital Promotion and Tenure workflow within myFSU-HR. The new system will allow candidates and department/college delegates to build eBinders by uploading information from their desktops and will allow reviewers at all levels to have confidential, convenient access to information about candidates' accomplishments. In addition to enhancing the accuracy and efficiency of the Promotion and Tenure process, "going digital" will reduce the amount of paper used every year dramatically. Watch for spring 2017 announcements regarding training opportunities.
Specialized Faculty Promotions
The 2016-2017 specialized faculty promotion process is underway. A workshop for candidates, department chairs/directors and staff was held on Monday, September 19 in Dodd Hall Auditorium. Specialized faculty promotion binders will be due to the Office of Faculty Development and Advancement (FDA) through Melissa Crawford by Friday, February 17, 2017. More information about the specialized faculty promotion process can be found on the FDA website.
Need to Report a Troubling Situation?
The Dean of Students Department, Division of Student Affairs, has implemented a new online route for faculty members to flag issues of concern related to their students: http://report.fsu.edu. In addition to using the system to report instances of sexual misconduct, violations of the Student Conduct Code (for non-academic behaviors), and ADA issues, instructors may provide information about students who are exhibiting any academic, emotional, or physical behavior that concerns them. Reported classroom behavior issues are routed to the Student Situation Resolution Team, a group composed of academic and student affairs administrators, law enforcement, and counselors/health care providers to ensure that students of concern receive the assistance they need to navigate the university environment with minimal disruption to others. Note that report.fsu.edu is not intended as a way to report emergencies. If you believe that you need to report an emergency, please call FSUPD at 850-644-1234.
THE FSU FACULTY COMMUNITY
Welcome from Faculty Senate President Susan Fiorito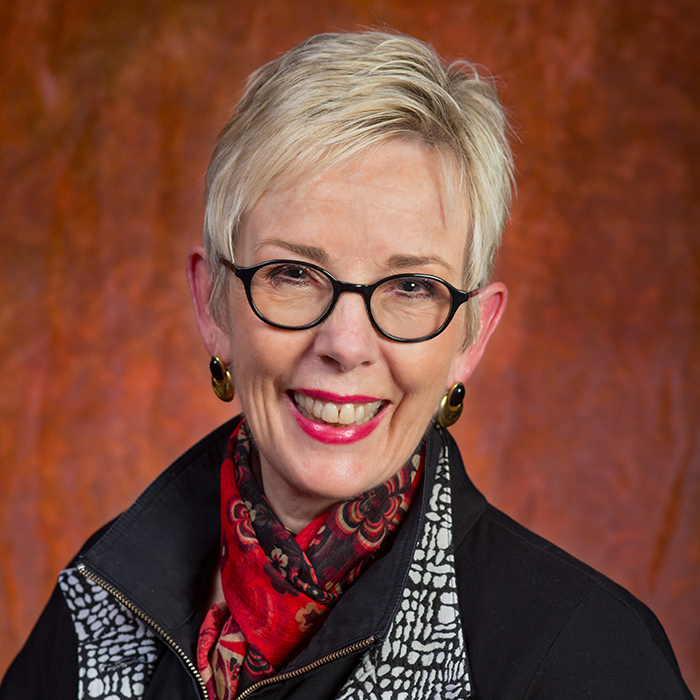 Dear Faculty,
What a terrific academic year we have ahead of us! There is good news all around us as the New Year begins. Our administration and the faculty union have negotiated a salary package for us that is the envy of many faculty in Florida. In addition, we have welcomed over 6,000 incoming freshmen to FSU with exceptional academic standing in both their GPA and also in their desire to be Seminoles. Florida State's current graduate enrollment is nearly 8,000 students.
Let me encourage you to attend Faculty Senate meetings which are held once each month, and get to know your University colleagues through service to your departments, colleges and committees. FSU is a family where we care about each other and endeavor to help each other succeed. Please let me know how the Faculty Senate can help support you in these efforts. We are here to make FSU the best place to work and the best place for our students to learn and grow. Welcome - and Go Noles!
New Beginnings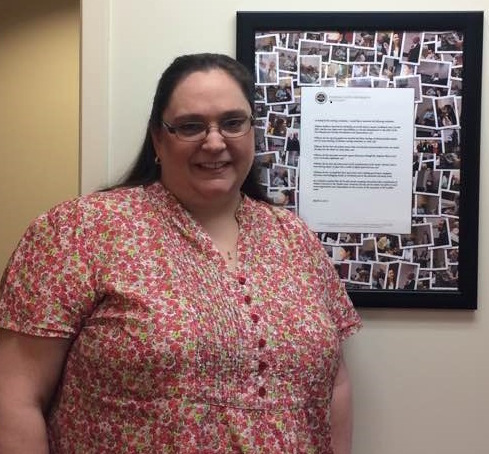 Congratulations to Faculty Administrator, Melissa Crawford. Melissa was promoted to her new position after serving as Faculty Senate Coordinator since October 2003. In her Coordinator capacity, Melissa guided over one hundred Faculty Senate meetings and innumerable Faculty Senate Steering Committee meetings. She coordinated thousands of curricular requests, honor policy actions, and managed a broad number of activities throughout her years of service.
Melissa's current position includes coordinating the Promotion and Tenure process, the Sabbatical process and many other faculty employment related processes and issues.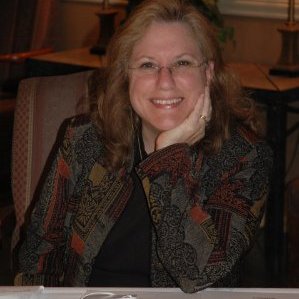 We welcome Andrea White to her position as Faculty Senate Coordinator. Andrea comes to us from the College of Business and has over 25 years of administrative experience - five of those in academics. As part of her position, Andrea manages the activities of the Faculty Senate, the Faculty Senate Steering Committee, the University Curriculum Committee and curricular request process, the Academic Honor Policy, and Degree Program Inventory changes. She is also part of a team that coordinates New Faculty Orientation.
ASSOCIATION OF RETIRED FACULTY
Academic congeniality does not end with retirement! FSU's Association of Retired Faculty (ARF) welcomes all retired faculty, administrators, and staff into its membership.
Membership includes receiving one of the best quarterly retiree journals in the country. Thus far, member donations have financed the Heritage Window in the Heritage Museum in Dodd Hall. Continued goals of the Association are to complete the endowment for the Bernard and Greta Sliger Scholarship and help support the Southern Scholarship Foundation.
We are proud of our Association, and we look forward to welcoming each of you now, and in the future as retirees!
Betty Lou Joanos, Ph.D.
President
http://retiredfaculty.fsu.edu/
---
You can respond to us with comments, questions, and suggestions for future articles.