2021-2020 Promotion and Tenure Process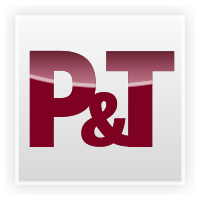 ​
The 2021-2022 Promotion & Tenure cycle will open TBA. 
Appendix A - Sample Wording for Requesting Outside Letters (2021/2022) coming soon
Sample eBinders can be found on the "Promotion & Tenure Sample Binders" Canvas organization site. Please contact Melissa Crawford if you do not have access.
Workshop/Q&A Sessions
Workshop Recording for 2021-22 (coming soon)
Promotion and Tenure Q&A Session with Vice President Kistner (faculty only)

Monday, March 22, 3:30-5:00 via Zoom

Promotion Q&A Session with Melissa Crawford (staff only)

Wednesday, March 24, 3:30-5:00 via Zoom
---
Tenure-Track Faculty Workshop Presentations
A Candiate's Perspective, Lydia Hanks, Associate Professor, Dedman School of Hospitality 
---
Quick Start Guides
---
Resources
eBinder Checklist 2021 (coming soon)
Extension of Tenure Timeline Due to the COVID-19 Pandemic
Successful Faculty Performance in Teaching, Research, and Service
Information from the Provost regarding Promotion and Tenure
College and Department Delegate List (as of 3/24/2020)
File Naming Conventions (suggested, not required)
---
Questions may be directed to:
Melissa Crawford, Faculty Administrator
mucrawford@fsu.edu 
Dr. Jennifer Buchanan, Associate VP
for Faculty Development and Advancement
jbuchanan@admin.fsu.edu
FEAS/ORCID Questions
Tiffany Phillips, IT Support Speialist
tphillips@fsu.edu 
title-inside title-centered
2