Academic Leadership Toolkit
Academic Honor Policy
Overview: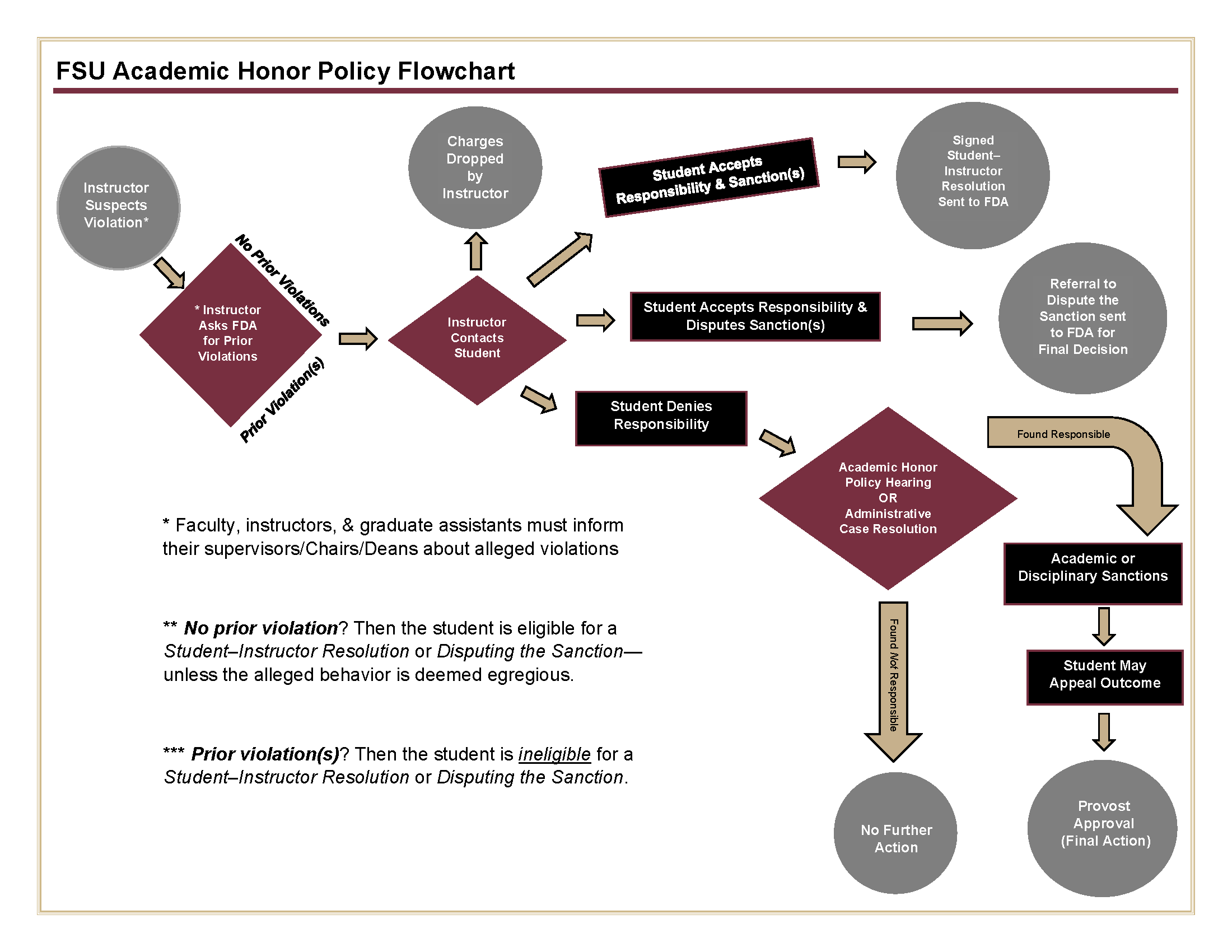 Goals:
To actively engage students and faculty in preventing academic dishonesty.
To sanction appropriately those who violate the policy and deter second offenses.
Authority and Responsibility:
Instructors have authority to enter into Step 1 agreements with students who have no prior record of academic dishonesty.
Teaching Assistants may enter into Step 1 agreements with approval from supervising faculty.
Department chairs and deans are responsible for ensuring that the policy is being followed in their units.
The Academic Administrator in the Office of Faculty Development and Advancement is responsible for campus-wide implementation of the policy and support for faculty.
The associate deans in the Dean of Students Department are responsible for helping students understand their rights within the process.
Common Pitfalls and Misconceptions:
Instructors sometimes fail to warn students about unauthorized collaboration, especially within online platforms, and students often do not view collaboration as a violation.
Instructor lack of knowledge regarding the process or unwillingness to go forward sometimes keeps cases from being pursued.
Allegations are handled outside the process and are never documented as Step 1 agreements. Thus, they do not create official prior records and result in grade changes that have no basis in policy.
Resources: