Road Scholars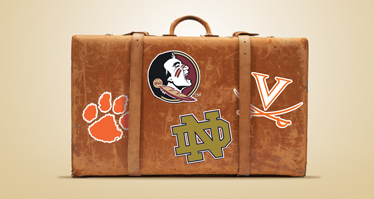 Overview of the Road Scholars Series
A series of presentations for nonspecialist audiences, each staged by the Faculty Senate's Road Scholars Committee and each hosted by an academic unit here at Florida State University. For more information, please contact Peggy Wright-Cleveland.
Spring 2023
After a brief hiatus, the Road Scholars Speaker Series is returning to campus this spring. The Road Scholars Speakers Series invites colleagues from fellow Atlantic Coast Conference universities to meet with students and colleagues about their areas of research. Included is a presentation open to the general public and all of campus. This series encourages researchers and teachers to enjoy our schools' athletic competition and create collaboration off the athletic fields. If you would like to suggest an ACC scholar to bring to campus, contact Bridget Birmingham. Watch your Thursday announcements for more details about the spring event.
---
Speakers in past semesters
To view a complete listing of all past speakers, please view our overview document.
Road Scholars Events
Road Scholars on Facebook
Event Photos