Academic Leadership Toolkit
Grade Appeals System
Overview: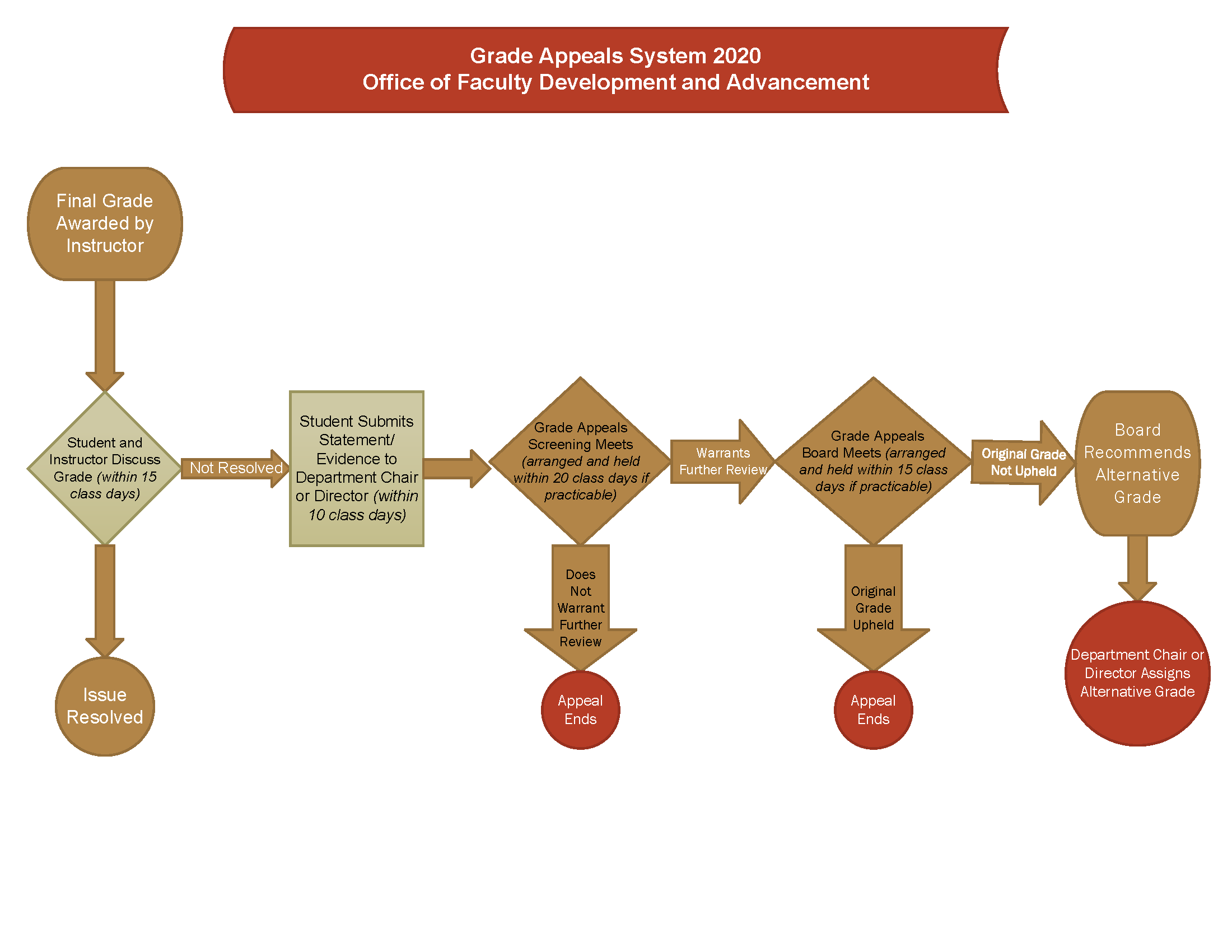 Goals:
To provide students with the opportunity to challenge final grades that they can show were awarded in an arbitrary, capricious, or discriminatory manner.
Authority and Responsibility:
FSU Faculty Senate makes all academic policy. The Office of Faculty Development and Advancement assists academic leaders in implementing those policies appropriately.
Instructors should establish grading standards in their syllabi and adhere to them consistently.
Students bear the burden of proving that a grade was not awarded properly.
Department chairs appoint three independent students (recommended by a departmental student organization, if possible) to serve on the student screening committee.
Instructors are responsible for providing grade records, syllabi, and other necessary information to the grade appeals screening committee and the grade appeals board.
Department chairs, with advice from the grade appeals board, assign the final grade in cases where the original grade is not upheld.
Department chairs and deans are responsible for ensuring that the grade appeals system is followed appropriately in their units.
Common Pitfalls:
Lack of specificity in grading standards leaves instructors vulnerable to grade appeals.
Boards (or screening committees) are not given clear instructions regarding their roles and the amount of weight to give the instructor's academic judgment.
Departments sometimes implement more elaborate procedures than are needed.
Resources:
The assistant/associate deans in the colleges who work directly with student issues can provide valuable advice to faculty and department chairs and sometimes have background information that can facilitate problem resolution.
The Associate Vice President for Faculty Development and Advancement [Jennifer Buchanan at 644-6876 or jbuchanan@admin.fsu.edu] can help at any stage in the process.
The Office of Faculty Development and Advancement hosts information about the Grade Appeals System.
title-inside title-centered
2