The FSU Faculty Leadership Development Program (LDP) is designed to offer leadership training to faculty across the university and at different stages of their professional journeys. The program is based in part on the philosophy that leadership development is an ongoing, never-ending process, and is important whether one is in a designated leadership "position" or not. The program was created and is directed by Dr. Norman Anderson, Assistant Vice President for Research and Academic Affairs, and Research Professor of Social Work and Nursing.
The Leadership Development Program for Department Chairs
The signature offering of the FSU LDP is the Leadership Development Program for Department Chairs. This program is designed to facilitate the continued growth of department chairs as leaders, and to assist them in identifying and accomplishing specific leadership and departmental goals over the course of an academic year. 
The program includes the following core components listed below and shown in the diagram:
 
Identification of each participant's leadership and departmental goals and strategies for the year and beyond;
At least three sessions of one-on-one leadership coaching to facilitate the accomplishment of goals;
Biweekly (fall semester) and monthly (spring semester) seminars and group discussions on topics in leadership development;
Learning about and practicing specific leadership behaviors shown to facilitate exemplary leadership;
Learning about and practicing skills that foster personal growth and leadership capacity, including, but not limited to: mindfulness training, identifying and using character strengths, and identifying and using emotional intelligence.
Self-assessments and feedback from colleagues to assist participants in their leadership development.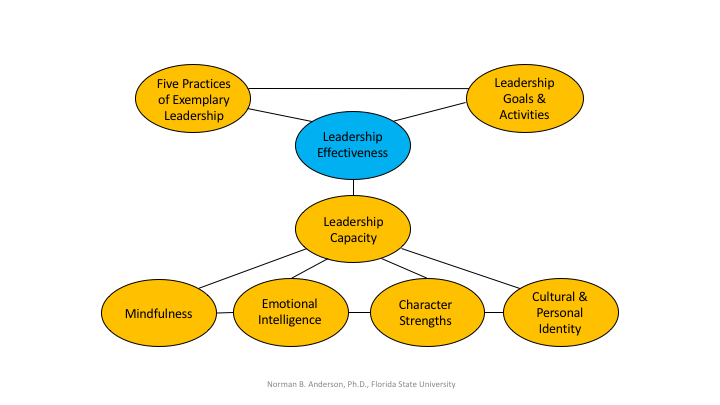 ---
Who Can Benefit
The program will be most beneficial to chairs or associate deans who:
Have completed at least one term in their current leadership roles;
Have an interest in learning evidence-based leadership practices;
Have an interest in systematically developing and achieving leadership or organizational goals;
Have an interest in receiving confidential quantitative feedback from faculty colleagues on strengths and opportunities for further development;
Have an interest in receiving one-on-one leadership coaching;
Are potentially interest in pursuing other leadership opportunities; and
Are available to attend the majority of the biweekly and monthly group meetings with other program participants.
Application Process
and Further Information
Letters of invitation to apply to the program will go out to department chairs and associate deans during the spring semester. If you are interested in participating in the program or want more information about it, please contact Dr. Norman Anderson at nbanderson@fsu.edu.
---
Evaluation Report on the FSU Leadership Development Program for Department Chairs
Other Programs
In addition to the LDP for Department Chairs, we also offer a variety of short courses for faculty members interested in leadership development. These short courses can be from one to four sessions, typically lasting two hours each. For example, a four-session short course on The Five Practices of Exemplary Leadership was provided for the leadership team of the National High Magnetic Field Laboratory (the "Mag Lab") in 2018.  The following are some additional examples of short courses that will be offered from time to time:
Leadership Development for Emerging Leaders;
Leadership Development for Center, Institute, and Program Directors;
Emotional Intelligence and Academic Leadership;
Inclusion, Diversity, and Leadership; and
Mindful Leadership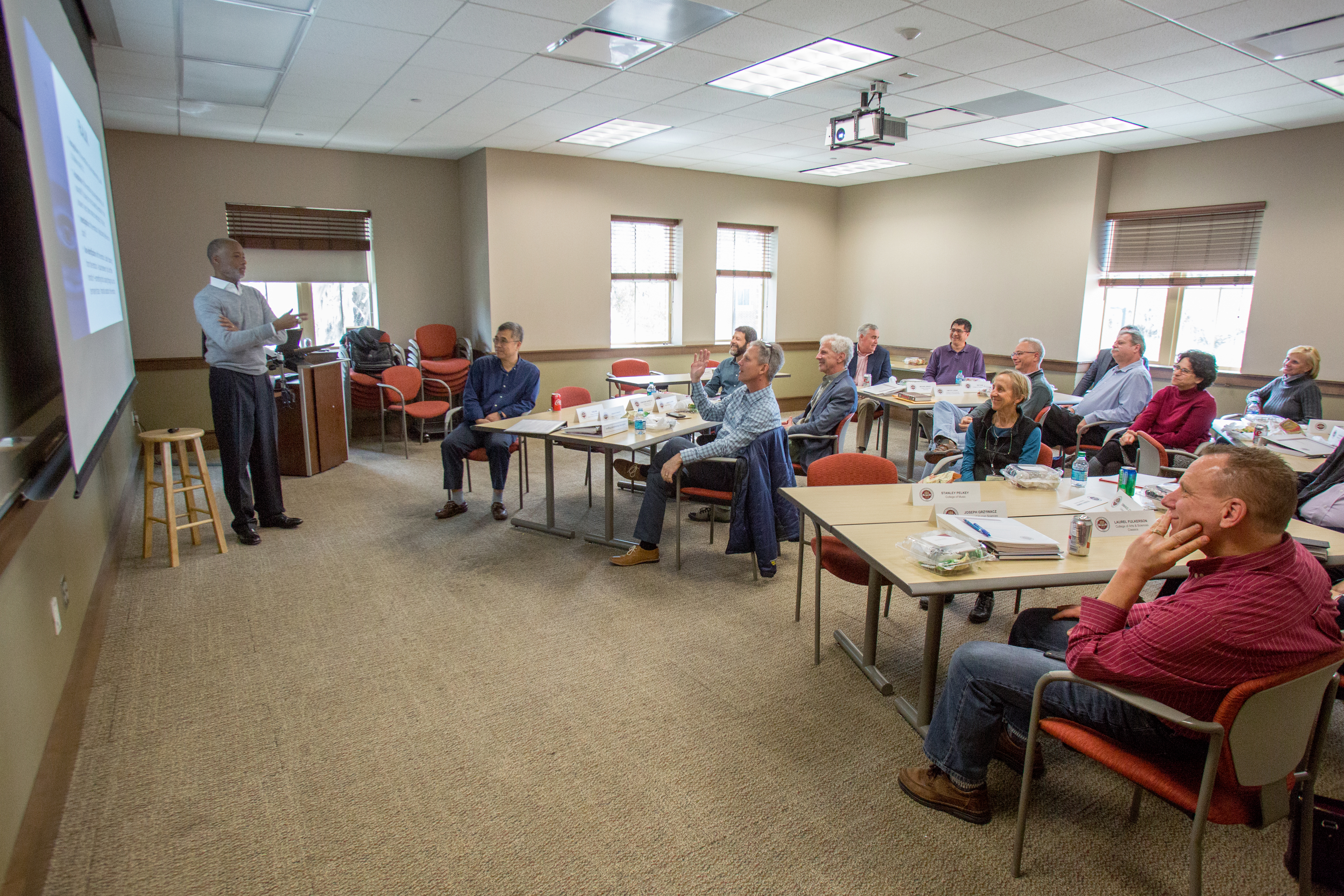 title-inside title-centered
2