The Florida State University community celebrated its faculty members who have gone through the rigors of having a book, score or CD published in 2017 during FSU Authors Day.

Learn more about our Florida State University faculty members!
Virginia Lewis receives Center for Hellenic Studies Fellowship
---
Virginia Lewis receives Center for Hellenic Studies Fellowship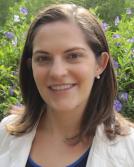 Virginia Lewis, assistant professor of Classics, has received a Harvard University Center for Hellenic Studies Fellowship. The Center for Hellenic Studies (CHS) offers fellowships to scholars working on all varieties of topics concerning the ancient Greek world, for example, in the fields of archaeology, art history, epigraphy, history, literary criticism, philology, philosophy, pedagogical applications, reception, and interdisciplinary studies. 
The purpose of the fellowship program is to encourage and support scholarship of the highest quality on ancient Greek civilization. It also aims to develop and support a network of scholars, placing emphasis on the collaborative and interdisciplinary nature of the field of Hellenic studies. Of vital interest to the CHS is the goal of fostering interaction among scholars from diverse backgrounds and regions of the world. The CHS rigorously supports the principles of affirmative action and equal opportunity in its selection of fellows.
This award is also considered under the Extraordinary Accomplishments Program as being equivalent to a National Research Council Prestigious award.