Jennifer N. Buchanan
Ph.D.
Associate Vice President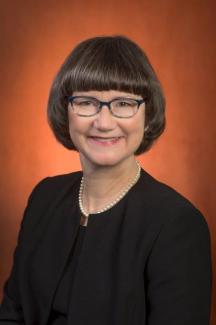 Contact Information
Department
Faculty Development and Advancement
Office Location
115 Westcott Building
Jennifer N. Buchanan earned her B.A. in Psychology from the University of North Carolina at Chapel Hill (1980), her M.A. in Student Personnel Work from the Ohio State University (1982), and her Ph.D. in Communication Theory and Research from the Florida State University (1998).
Before joining the Office of Faculty Development and Advancement (formerly the Office of the Dean of the Faculties) in January of 2004, she served as an Associate Dean in the College of Communication. Prior to that, she held various positions in the Division of Student Affairs, including Assistant Dean of Students and Associate Dean of Students. In these roles, she was instrumental in developing the foundation for the current student disciplinary system, the Victim Advocate Program, and the First-Year-Experience Program.
Academic integrity has been one of her continuing interests, and in her role as Assistant Vice President for Faculty Development and Advancement, she coordinates implementation of the Academic Honor Policy. She spearheaded efforts to revise the Academic Honor Policy in 2005 and 2010, and published an article in The Journal of College and University Law in 2006 with Dr. Joe Beckham entitled "A Comprehensive Academic Honor Policy for Students: Ensuring Due Process, Promoting Academic Integrity, and Involving Faculty" (Vol. 33, Number 1).
Her other responsibilities as Associate Vice President for Faculty Development and Advancement include: interpreting and communicating academic policies made by Faculty Senate; monitoring the implementation of those policies in academic colleges; resolving student academic grievances; helping academic units develop degree programs, majors, and certificate programs; organizing external reviewers for degree-program reviews; designing educational programs for deans and department chairs; and responding to academic requests from the Board of Governors. She also serves as one of the primary linkages between student and academic affairs, co-chairing the Student Situation Resolution Team, which deals with difficult student situations, and co-chairing the New Student Convocation Committee.